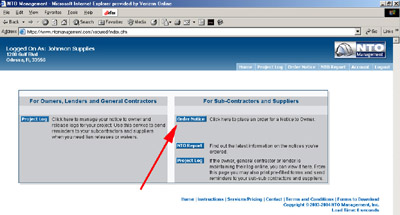 Once you log in, select Order Notice from the right portion of the screen.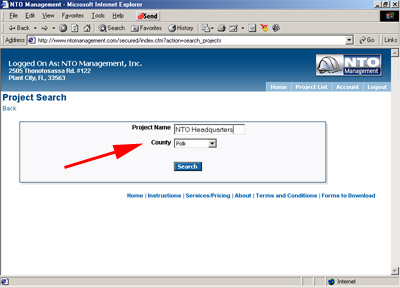 Enter a short project name and the County. Our website will search to see if that project is in our database.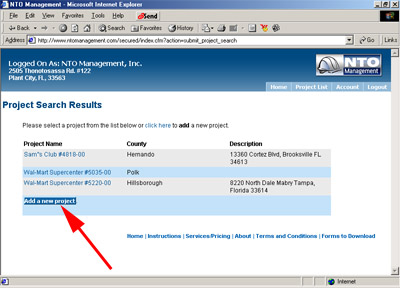 If the project appears in the list, select it. If your project does not appear then click the button Add a new project.

You will then be asked some basic information about the project such as the county, physical address and commencement date. If you don't know any of this information just leave it blank. If you have a notice of commencement, please fax it to us at 1-800-883-9077 and we will get all the proper information entered for that project. After clicking next page, you will be asked some additional information about the project such as the name of the owner and general contractor. Again, if you don't know, just skip to the next section.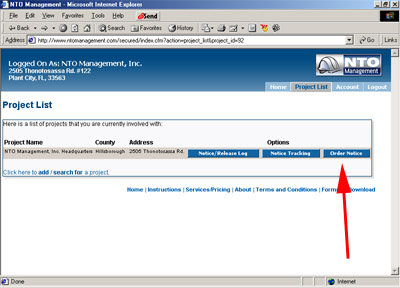 Once the project has been entered, it will show up in your project list. Click the Order Notice button to order a notice.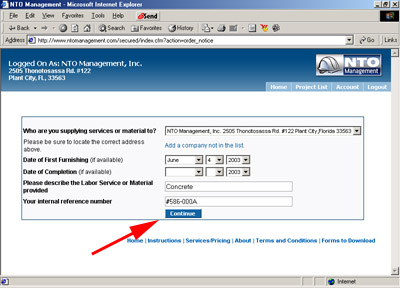 On the Order Notice page, you will be asked some basic information about your order, such as with whom you are contracted with, your date of first furnishing, what you supplied and any internal reference number you wish to use. When done click Continue.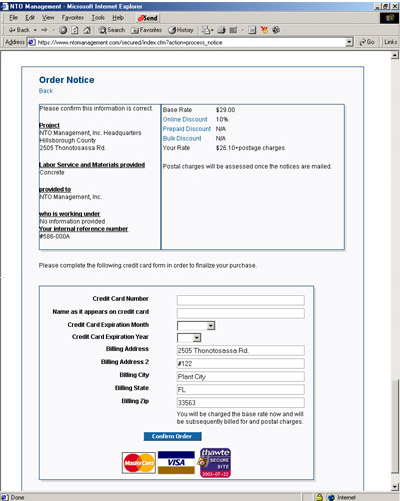 A confirmation and payment page will appear. If your order is correct, enter your credit card account and your notice will be processed. If you have a prepaid account with NTO Management, Inc. no credit card form will appear and your account will be debited accordingly. Remember, you get a 10% savings if you prepay your account with a check. For more information on discounts see our pricing page.